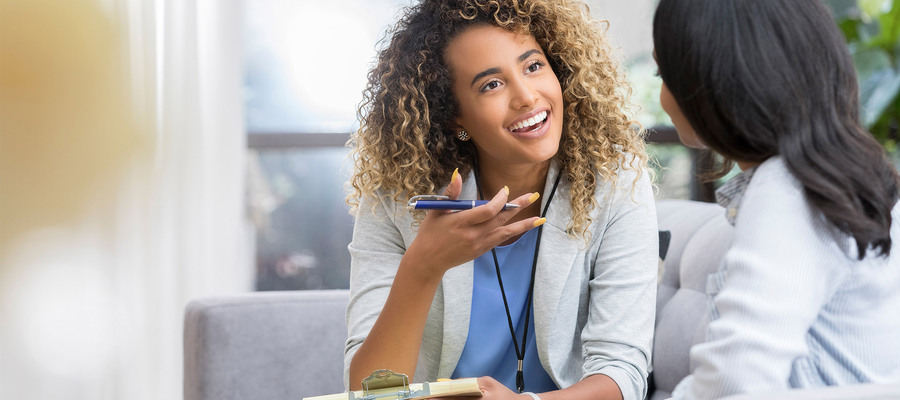 Counselling qualifications in the UK
Many people looking to become counsellors are confused as to what qualifications they need and how to get there. In this article, I will break down the options.
It is important to note that regulations differ based on your location: this article is specific in the UK and rules in other countries are different.
What the regulations say
Terms such as "therapist" and "counsellor" are unregulated in the UK (at least at the time of writing). This means that anyone can call themselves a counsellor and start practising.
Of course, ethically we would not want to do this because we are responsible to clients, many of whom are vulnerable, and so we would not want to embark on this journey without the proper training.
As such, the term "qualified counsellor" is ambiguous because there is no regulatory body that says who can practise in the same way that professions such as electricians or financial advisors are regulated.
There are some protected terms that require additional qualifications:
Clinical psychologist
Counselling psychology
Practitioner psychologist
We should also be clear that a psychiatrist is a medical doctor and so you cannot use that title without a medical degree and additional speciality training.
Therefore, individuals looking to work in independent practice face few restrictions. However, those looking to work for agencies and healthcare organisations are likely to find these employers require a certain level of formal qualification.
Practitioner psychologists
The gold standard of qualification in the UK is that of counselling psychologist or clinical psychologist, which are collectively known as practitioner psychologists.
To earn these titles you must first complete a general psychology degree (bachelors or masters) that is accredited by the British Psychologist Society.
You must then join a three-year professional doctorate programme. In the case of counselling psychologists, there is also an independent route where you complete additional training outside of a structured university course, but this takes longer.
Therefore, the typical path to becoming a practitioner psychologist takes six years, usually longer as it can take time to build up the relevant experience to be accepted onto the training programmes. Once complete, you will be able to register with the Health and Care Professions Council (HCPC) and use your title.
Expect to pay around £8,000 per year for tuition for your first degree. Your second degree will depend on the route: clinical psychology is funded whereas counselling psychology is not.
Professional bodies
Most counsellors choose the less demanding path of registering with a professional body. While there is no legal requirement to do this, most counsellors find the support and status of the professional bodies useful.
There are multiple professional bodies in the UK:
British Association of Counselling & Psychotherapy (BACP)
National Counselling Society (NCS)
UK Council for Psychotherapy (UKCP)
These organisations have no legal standing but are widely recognised by employers and potential clients.
To become a member you will need to complete a qualification approved by one of these organisations. There is a range of options here, from bachelor's degrees to part-time courses, but it will typically involve 150 hours or more of supervised work placements in addition to classroom time.
Fees for this course are typically around £2,000 per year.
Independent routes
Some practitioners choose to go it alone, often because of the complexity of completing the more structured training which does not always work around busy lives and a need to maintain a job while completing training.
For these practitioners, it is important to gain as much experience as possible. This could involve completing a range of different online courses and building up experience through volunteering opportunities.
When looking for courses, it is important to ensure the course has been accredited by a continuing professional development body that will review the course and ensure it meets a set of professional standards.
As there are no restrictions on who can work as a counsellor, it is up to the individual to determine when they feel ready to practise. However, most professional bodies require at least 100 hours of study and 100 hours of experience so this could act as a comparable benchmark.
Summary
Counsellors looking to work in independent practice currently face no restrictions in the UK, but do have an ethical duty to ensure they are competent.
Related articles
Metadata
Published 22 April 2021. Written by Chris Worfolk.
Want more content like this?
Subscribe to our newsletter to get more great content emailed to you directly. Plus, we'll send you some chapters from our books for free. We never share your details and you can unsubscribe at any time.
This site is protected by reCAPTCHA and the Google Privacy Policy and Terms of Service apply.