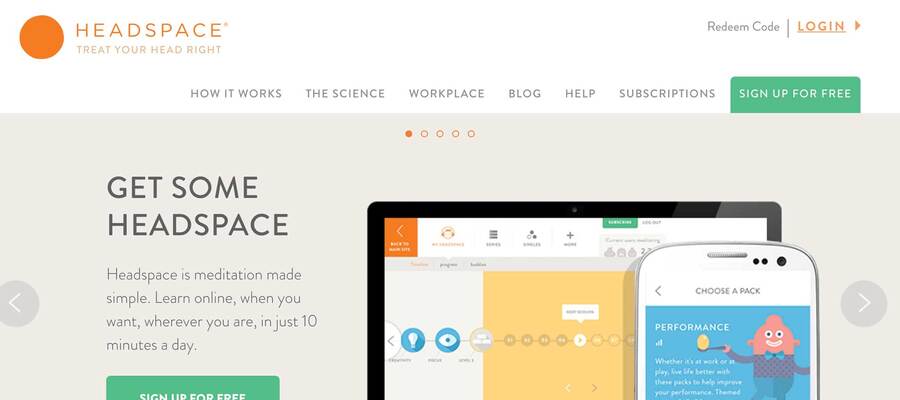 Is Headspace worth the money?
The guided meditation app Headspace has made a lot of noise recently, but is it really worth the price tag?
In the age of mindful becoming so popular, one technology startup seems to be on everyone's lips: Headspace, the guided meditation app.
The company claims to have six million users and partnerships with companies including Virgin Atlantic and Selfridges. Not to mention the very respectable valuation and rumours of multi-million-pound investments from celebrities.
But does it live up to the hype? More importantly, is it worth you shelling out £9.99 a month for it?
What is it?
At its core, Headspace is incredibly simple. You start by watching some short videos, and sitting down for 10 minutes a day while Andy from Headspace tells you what to do. That is it. The entire app is just some audio recordings.
The question is, what more would we actually want from a mindfulness app. The answer is probably very little. What Headspace does it does very well: a range of different meditation programmes to focus on different areas, as well as some "singles" and the option to choose how long you want each meditation to be.
The range of topics allows you to pick the guides which suit you best. For example, health looks at mental health topics including anxiety and depression, while relationships looks at patience and kindness, and performance helps you with your creativity and focus.
Can mindfulness be geared to these topics? Maybe yes, and maybe no. While doing the series on focus, you may wonder why you are constantly scanning up and down your body. Headspace promises me it will help, but I am looking forward to seeing evidence before I make a decision on that.
What are the alternatives?
There are lots of them. There is a large variety of meditation apps, many of which provide you with a few free mindfulness meditations and offer premium options to access more. You can view our round-up of anxiety apps for iPhone here.
Or, if you are looking for a recommendation as to where to start, I recommend you download our Mindfulness for Anxiety app. It's available on both Android and Apple iOS and is free to use.
There is also a huge selection of meditations available on the internet, including on YouTube and via podcasts. Or, you may want to check out our free Mindfulness for Anxiety course.
Conclusion
Is Headspace worth the money? If you enjoy it and have plenty of disposable income, then yes. But, if you would rather save the money, there are plenty of free alternatives available.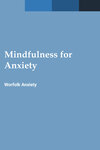 Mindfulness for Anxiety eBook
Use mindfulness to reduce your day-to-day worrying and enjoy life more. This book will explain how.
Get it now
Metadata
Published 14 May 2018. Written by Chris Worfolk.
Want more content like this?
Subscribe to our newsletter to get more great content emailed to you directly. Plus, we'll send you some chapters from our books for free. We never share your details and you can unsubscribe at any time.
This site is protected by reCAPTCHA and the Google Privacy Policy and Terms of Service apply.